Johnny GreenSeptember 19, 2017
If you ever tried paintball and didn't like it, the reason probably was that you didn't like how your paintball mask fogged up as you were trying to take aim. It is a bit like driving a car whose windshield you can't see through, when you have that condensation or fogging up problem on a rainy or snowy day.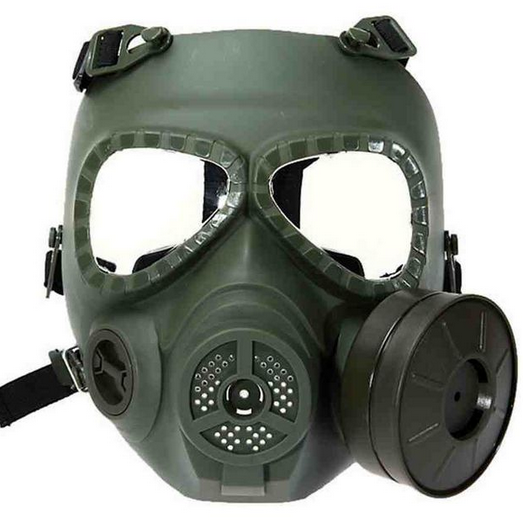 Thankfully however, just buying the best paintball mask out there will allow you to fix these fogging problems in a jiffy. We will quickly introduce you to how to pick up a paintball mask that will eliminate all your fogging problems.
First of all, it makes sense to understand what causes fogging in your paintball mask.
If you play paintball in either very cold or very hot conditions, your body's breathing is altered to help control your internal body temperature. All the extra exhaling needs to get out of your paintball mask and sometimes your paintball mask's design will not allow for this quick escape of air. Since the air that comes out of your lungs is warm, it will instantly fog up your lenses if it can't escape.
The first way to tackle this is to pick up paintball masks that are designed not to fog up at all. These are usually double paned glasses with an air vacuum inside of them. While they won't fog up unless they are subject to extreme conditions, they are not impossible to fog up either. If you want to eliminate fogging problems with all certainty, you must buy a paintball mask that has space for a exhaust fan housing. This fan can usually be bought in the after-market and fixed in the chin area of your paintball mask. Using a small 9 V motor, it will blow air out of your helmet or mask, keeping your mask cool and also preventing fog in the process.